Submitted by hannah.roderick on 4 Oct 2018 - 3:58pm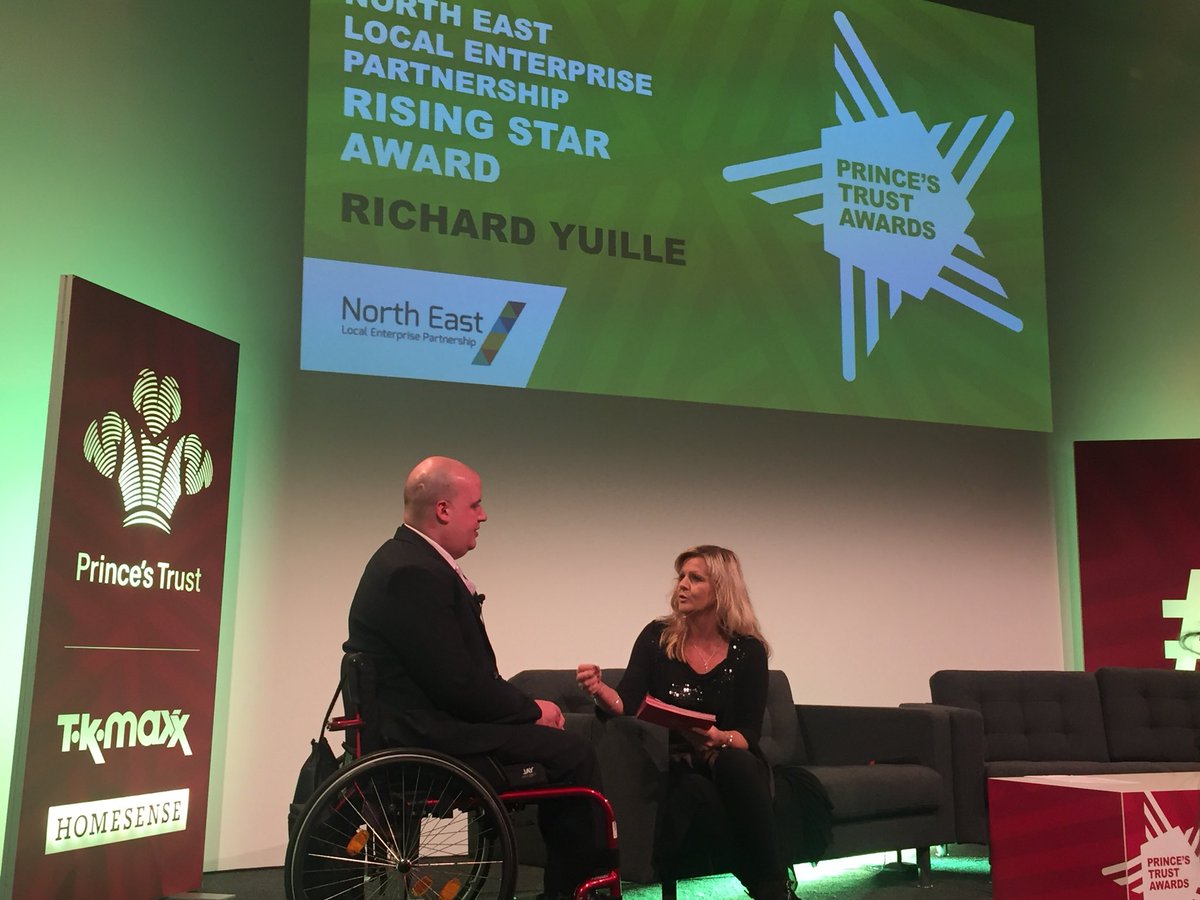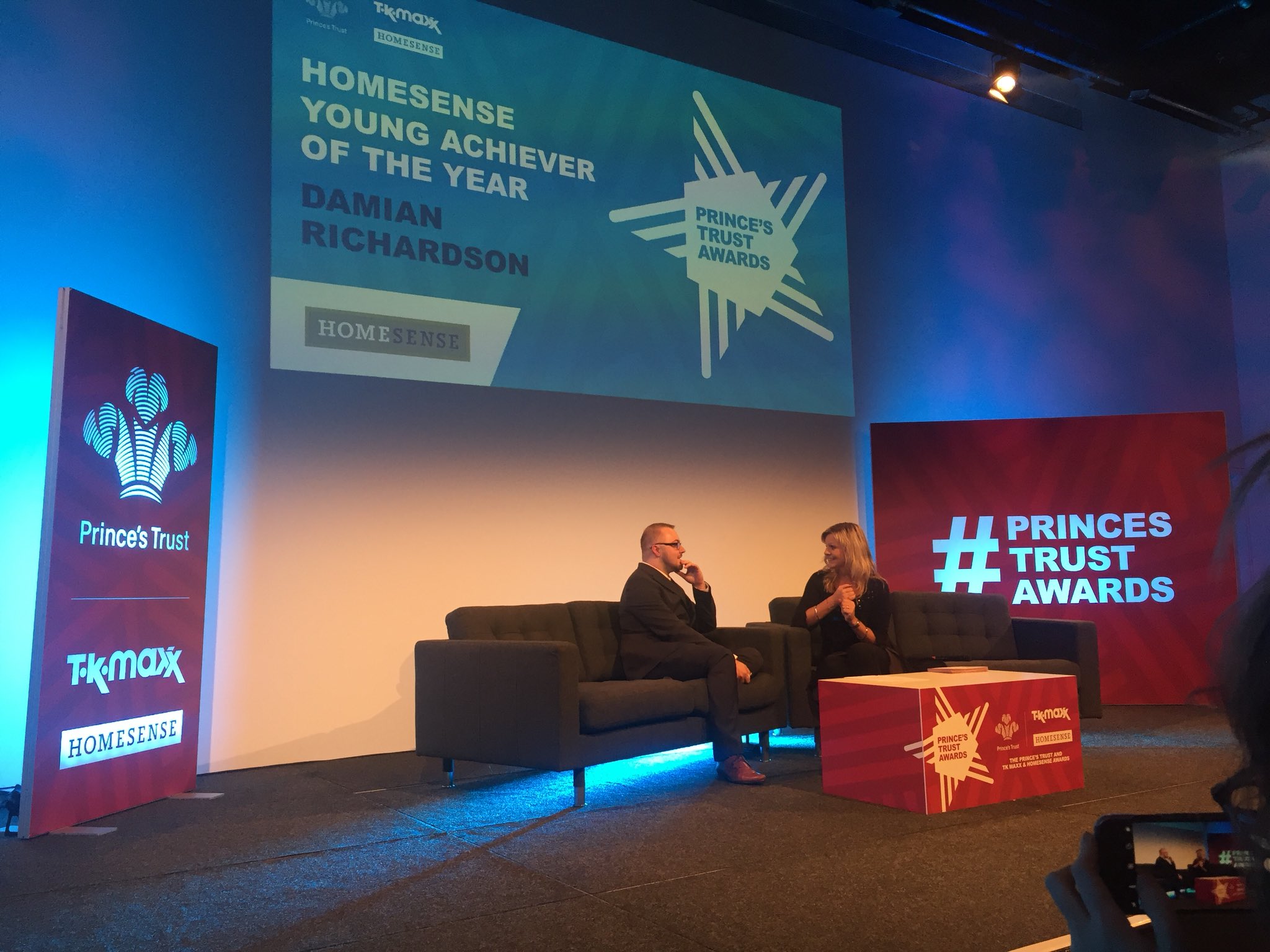 Last night two members of our staff team were recognised for their incredible journeys to employment at The Prince's Trust Awards
Richard received the Rising Star Award and Damian the Young Achiever of the Year both after being supported through Talent Match Middlesbrough, a Big Lottery Fund project designed to help 18-24 year olds who have been unemployed for 12 months or more.
After leaving school with good qualifications, Richard struggled to gain employment for four years after college, with only a couple of voluntary roles in administration to speak of during this time.  Richard has been wheelchair dependent all his life, which he felt was proving a barrier to employment.  A number of prospective employers confirmed these fears, openly citing his disability and their inability to meet his needs as the reason for not taking him on.
"It became clear that many people just couldn't see past my wheelchair.  My self-esteem hit rock bottom.  I was living at home with my parents and wanted to be able to pay my own way, but I couldn't do that without someone giving me a break.  I was referred to Talent Match Middlesbrough by the job centre and, straight away, the staff showed me they understood the challenges I was facing.  They helped me with my applications and to bring out the best of the little experience I had."
As a result of his hard work and determination, Richard went on to further voluntary work and then, finally, full-time employment at social enterprise Actes within the space of just a few months. He then secured a role as Youth Employment Initiative (YEI) advocate for Actes' New Directions programme and recently went on to gain further employment with MVDA.
Damian learnt about Talent Match Middlesbrough at a careers fair by speaking to a young person from the Talent Match Middlesbrough's Young People's Panel.  He went on to join the Panel and became actively involved in working to remove barriers for local young people.
"I moved to Middlesbrough 15 years ago.  I love it here but have struggled to find work.  I also have a visual impairment which made things more complicated. Talent Match Middlesbrough has made me much more ambitious.  With new found confidence and skills I'm now employed and eager for opportunities to progress."